Laser measurement and control equipment
Ref.: C23047
Optical level zoom 32 X + staff + tripod pack
Optical level + staff+ tripod pack
Range
0,6-50 m
€358.99
Tax excluded Indicative pre-tax prices FRANCE, prices being freely fixed by the distributor.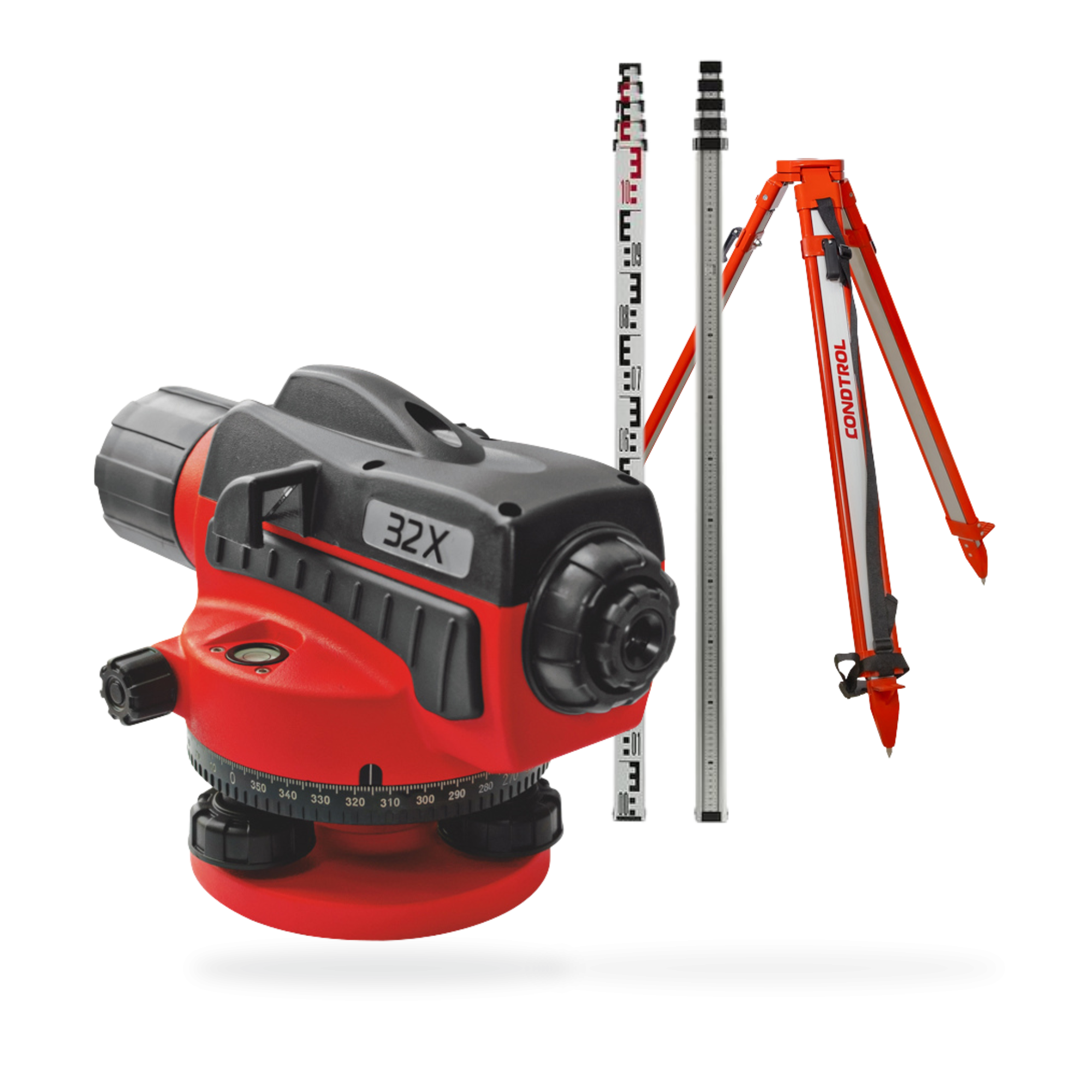 Optical level zoom 32 X + staff+ tripod pack
Features
Optical level with magnetic damping system for quick set up and reduced effects from construction site vibrations.
Very robust metal casing.
Integrated spirit level for easy levelling.
5/8" thread for use with a tripod.
Robust, lightweight 5 m aluminium staff.
Aluminium tripod with 5/8 thread and max. height of 167 cm.
Comes with
2 mm hex key, adjustment pin, storage case, user manual.
Technical characteristics of Optical level zoom 32 X + staff + tripod pack
Range

0,6-50 m

Accuracy Feature

± 0,5 mm/m

Ingress Protection Feature

IP54

Standard deviation for 1 km in double line

1,5 mm

Telescopic image

erected

Enlargement

32 x

Lens opening

30 mm

Stadimetric coefficient

100

Compensator type

magnetic

Operating Temperature Feature

-20 °C… +50 °C

Storage Temperature Feature

-30 °C… +50 °C

Dimensions Feature

190 x 128 x 123 mm

Weight Feature

1220 g

Ref. Feature

C23047

EAN Code Feature

4620752693778
CONTACT
If you have any questions about your order, please contact us via our contact form.
Contact form
Telephone support and advice on product use
For questions concerning the use of our products or the repair and spare parts service.
AFTER-SALES SERVICE
Fast and accurate calibrations and repairs
2+1 WARRANTY

By registering your product
within 30 days of purchase