Laser measurement and control equipment
Ref.: C12410
XLINER PENTO 360G KIT
Green laser level + wall mount
Range
40 m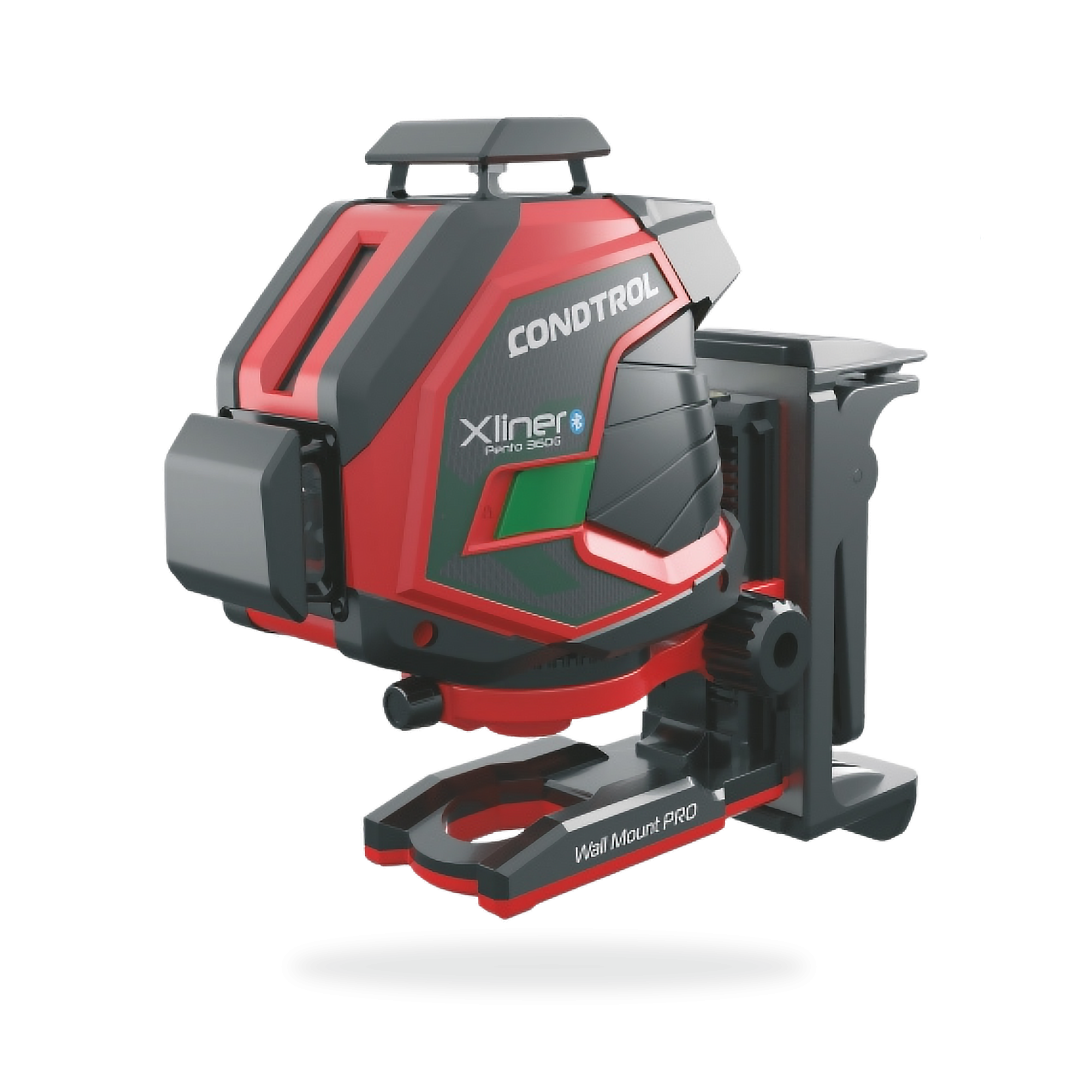 Green laser level + wall mount
Features
- 1 horizontal 360° green line and 2 vertical green lines (including one 360°) + plumb point on the floor.
- Lines operate independently.
- 2 operating modes: automatic and manual.
- Can be used with a receiver (optional).
- 1/4" thread and 5/8" thread for use with a tripod.
- 2 mounting options: wall mount and screw to wall using slot on rear of casing.
- Bluetooth for remote control via your smartphone ("XLINER Remote" application free to download from the App Store or Google Play).
Comes with
Wall Mount Pro wall mount, clamp mount, magnetic target, storage case, 2 Li-ion batteries, charging cable, user manual.
Technical characteristics of XLINER PENTO 360G KIT
New

Yes

Laser Colour Feature

Green

Range

40 m

Range with Receiver Feature

80 m

Accuracy Feature

± 0,2 mm/m

Automatic leveling range

± 3,5°

Laser Feature

515 nm, inf.1 mW, class II

Autonomy Feature

8 h

Ingress Protection Feature

IP54

Bluetooth Feature

Yes

Power Supply Feature

7,4 V 2600 mAh Li-ion battery

Operating Temperature Feature

-10 °C… +50 °C

Storage Temperature Feature

-20 °C… +70 °C

Dimensions Feature

320 x 320 x 150 mm

Weight Feature

2750 g

Ref. Feature

C12410

EAN Code Feature

4620752698216

Warranty Feature

2+1 years
CONTACT
If you have any questions about your order, please contact us via our contact form.
Contact form
Telephone support and advice on product use
For questions concerning the use of our products or the repair and spare parts service.
AFTER-SALES SERVICE
Fast and accurate calibrations and repairs
2+1 WARRANTY

By registering your product
within 30 days of purchase